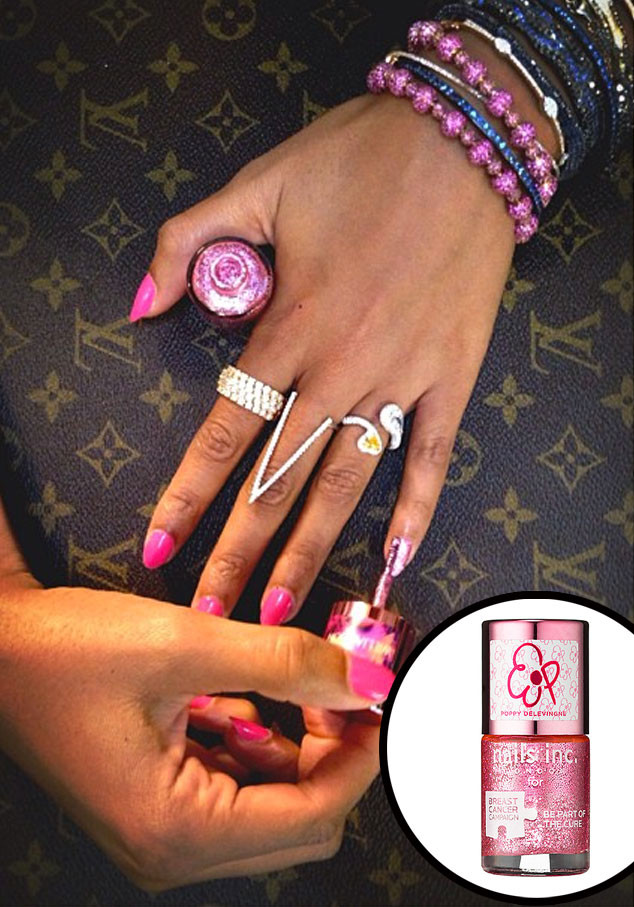 Instagram, Sephora
Beyoncé is a regular in our Gimme That section. In fact, there are few things that the singer sports that we don't want to just rush out and buy, and today is no different.
The pop star just Instagrammed a close-up of her newest manicure—a sparkling hot-pink hue that is in support of Breast Cancer Awareness month, which kicks off today, Oct. 1.
Now here's a real reason to bow down to the diva: Her new paint job benefits BCA twofold.
Not only will $1 of each bottle sold go toward the Breast Cancer Campaign but if you copy the Grammy winner and post about the dazzling tint on Instagram or Twitter, 16 more cents will be donated to the same charity.
So what's the exact shade you want? Nails Inc Nail Polish in Pinkie Pink.
And remember this is probably one of the only times you won't feel guilty about splurging on some Queen B style—so don't pass it up!