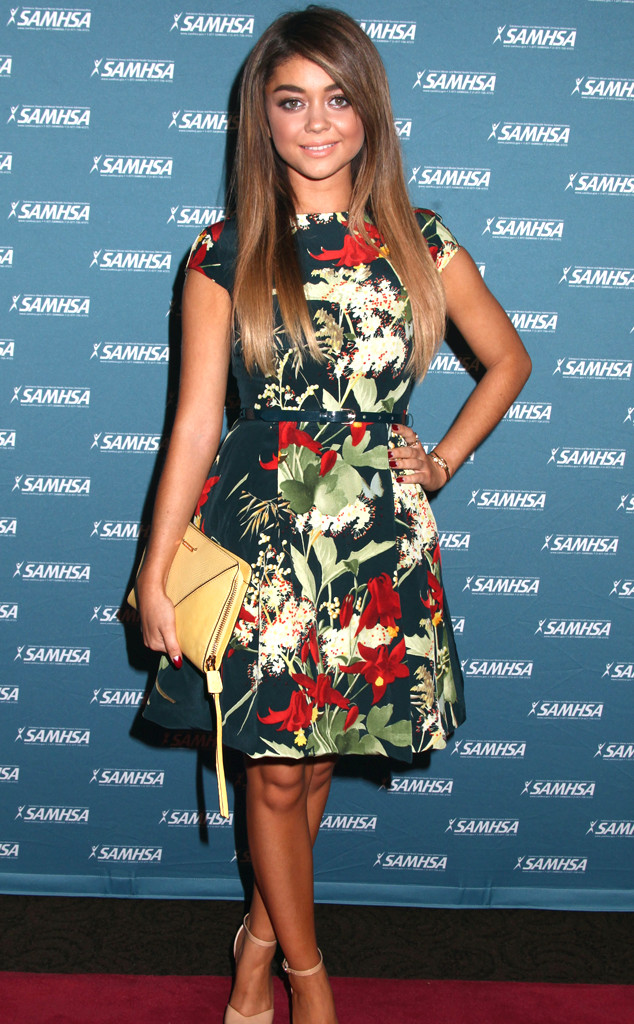 Christopher Polk/Getty Images
Actress Sarah Hyland has a lot to look forward to this fall: With a new season of four-time Emmy winner Modern Family underway, the actress is also adding to her role repertoire with upcoming appearances in the mini-series Bonnie & Clyde (premiering in December) and a starring turn in the film See You in Valhalla.
The 22-year-old is also the face of Heart Calgon's new line of perfumes, adding to her list of beauty must-haves for the season. We caught up with Hyland to find out more of her current obsessions.
Here's what she shared with us:
Tell us a little about your new partnership with Heart Calgon.
I joined them earlier this year. I think Calgon's really great because it's an inexpensive line and there are four fragrances in it. There's Fresh Start, which is my favorite, and then there's Rock Steady, Sweet Crush and Hot Date.