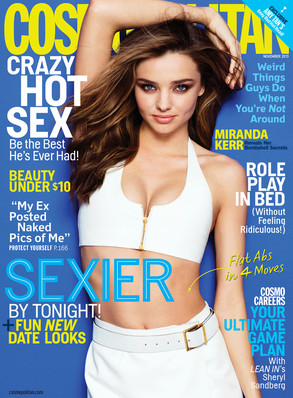 Matt Jones/Cosmopolitan
Miranda Kerr might be married to Orlando Bloom, but that doesn't mean they need to do everything together.
Especially when it comes to their respective professions.
"When I saw Orlando on Broadway in Romeo and Juliet, I was blown away," the stunning model says in the November issue of Cosmopolitan. "For someone to be able to learn all that and hold the energy to do it every day, six days a week—I have so much respect for him."
However, she's quick to add, "We don't run lines though. We keep that very separate. That would be like me asking him to teach me how to catwalk."