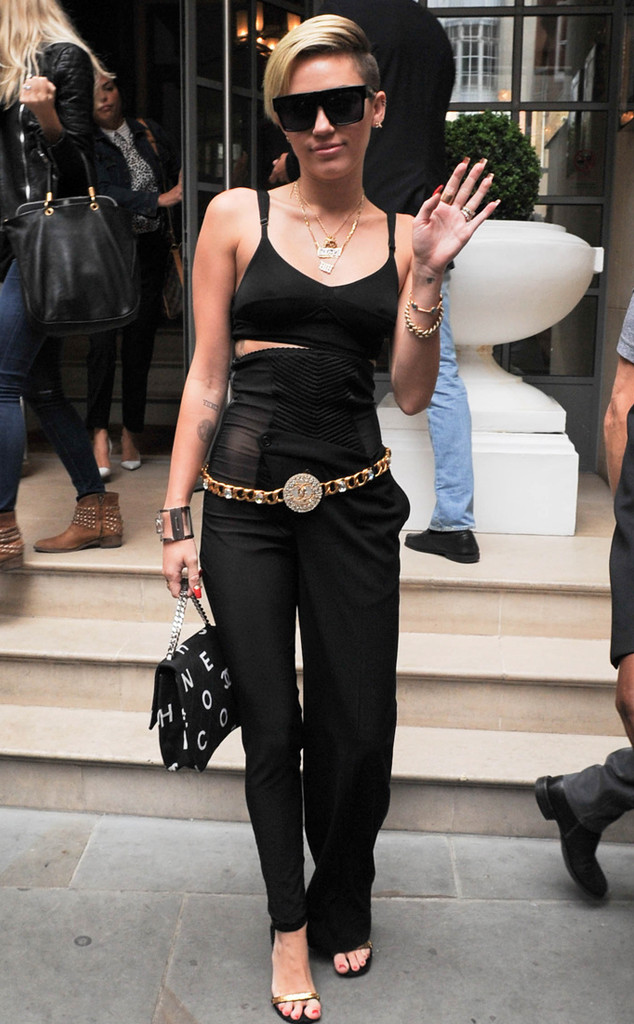 Palace Lee/PacificCoastNews.com
At one point in her life, Miley Cyrus dreamed of being a college co-ed. The former Disney Channel star tells the Oct. 8 issue of Rolling Stone that she considered pursuing another passion—photography—before deciding to revamp her music career.

"Once I ended [Hannah Montana], I thought I might go to NYU or something and study photography. Or to Savannah—they've got a really good school in Savannah," the 20-year-old explains. "I love photography. I have a Canon 5D. I want to co-direct something soon. When they're saying, 'Change this lens to this millimeter,' I want to know what they're talking about."

Miley says she was inspired by Mary-Kate and Ashley Olsen, who briefly attended New York University. "I'm never going to be able to go to school and have the normal life," she tells the mag. "I kind of like the way Mary-Kate and Ashley did it. They were bajillionaires from being these kid stars, and they decided that that wasn't the future that they wanted. So they did fashion, and they kind of blended in at NYU. I don't think people bug them. I think in New York, it's not cool to care."