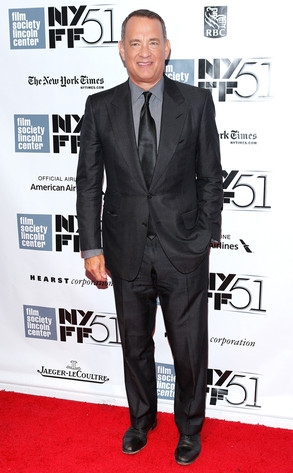 Jemal Countess/Getty Images
Tom Hanks: Actor. Grandfather. Two-time Oscar winner. Cool guy.
Yes, the Captain Phillips star is one of the most well-known names in show business, but he doesn't let that get to his head. Hanks remains to be one of the most down-to-earth and funny A-listers around (remember when he posed with this fan?! Amazing!), and he reminded fans of that today when he conducted a Q&A on Reddit.
And not only is he hilarious, Tom actually cares about his admirers and wants them to learn from his mistakes—like being lax with the dental hygiene.