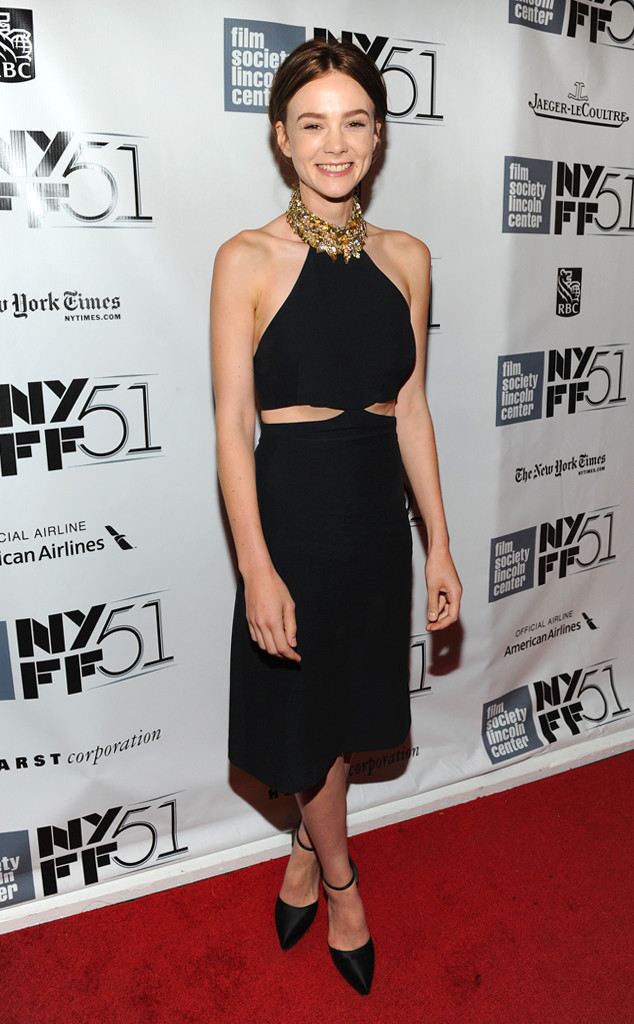 Craig Barritt/Getty Images
If Daisy Buchanan was of this era (and a real person...), we think this is just the sort of style she'd support. The question is, do we support the sexy LBD on Carey Mulligan?
This is far more skin that the British beauty typically exposes, so we're proud of her for shelving the pants suits and showing off a little stomach. And from the look on her face, the Inside Llewyn Davis star is very proud of herself too!