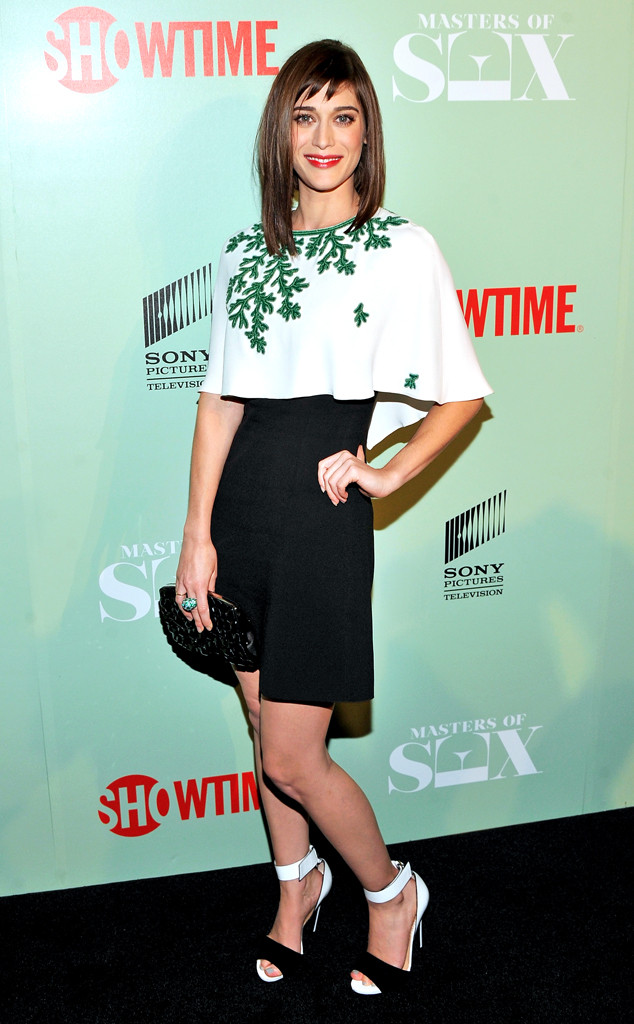 Stephen Lovekin/Getty Images
Lizzy Caplan has made a bold choice with this Andrew Gn look.
Not only is the capelet a thing of the past, but it's also a thing of past nurses and nuns—two female groups not exactly known for their fashion. But there's something oddly sexy about the covered style. Is there a plunging neckline underneath? Or maybe no real top at all?!