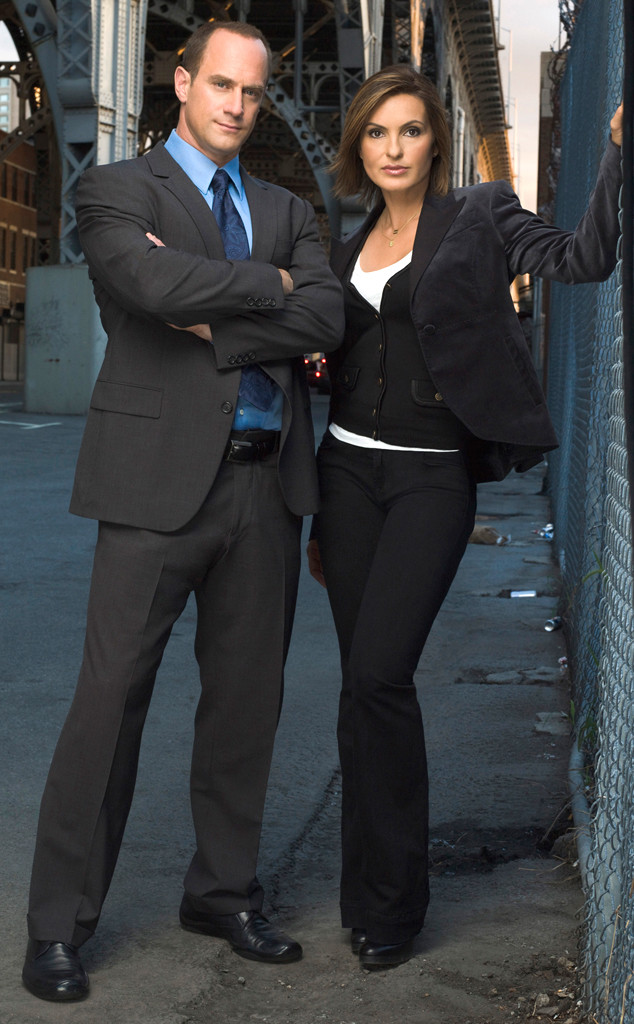 NBC
"Maybe I should call him ..."
And with those five words, an entire fanbase melted. Law & Order: SVU fans were teased with the potential return of fan favorite Chris Meloni as Detective Elliot Stabler in the long-running NBC hit's season 15 premiere. In the torturous two-hour outing, Detective Olivia Benson (Mariska Hargitay, who deserves an Emmy nod next year for her amazing work in the ep, by the way) is tormented by a serial rapist, leading her to admit she wished she could torture him the way her old partner, Stabler, would have. Feelings, we had 'em after that!
But could Meloni, who exited the series at the end of season 12 (crushing viewers rooting for a Benson and Stabler hookup's hearts in the process), actually return to the precinct this season to help Benson? At an event for her Joyful Heart Foundation, which raises awareness of domestic violence, we chatted with Meloni and Margitay about his potential return to the series...