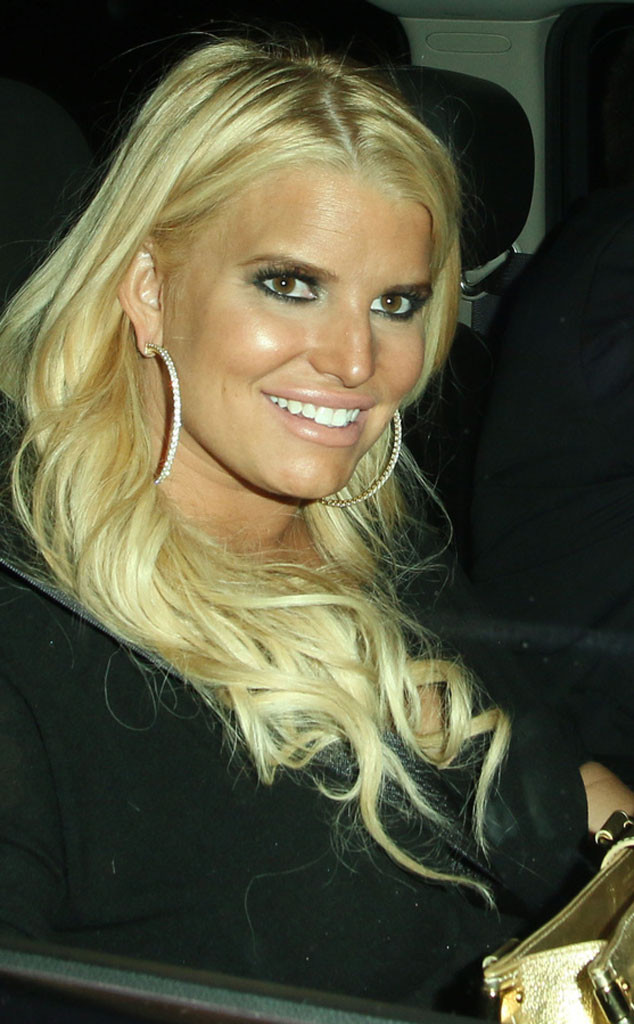 David Tonnessen,PacificCoastNews
This mama knows how to have a good time!
Jessica Simpson was seen out with her fiancé Eric Johnson and some friends, enjoying the Los Angeles nightlife in the wee hours of the morning on Friday, Sept. 27.
The 33-year-old blond beauty was spotted at the Chateau Marmont at 2 a.m. with her entourage, but they left only after 10 minutes. The group then headed to Wendy's for a late-night treat.
A stop at the fast-food restaurant just a day after she signed back as a spokesperson for Weight Watchers.
Getting one last fix before the WW diet begins!
The fashion entrepreneur was photographed in her car, flashing a big smile. While we can't see her outfit, she looks gorgeous in the pic with her big hoop earrings and long wavy hair.