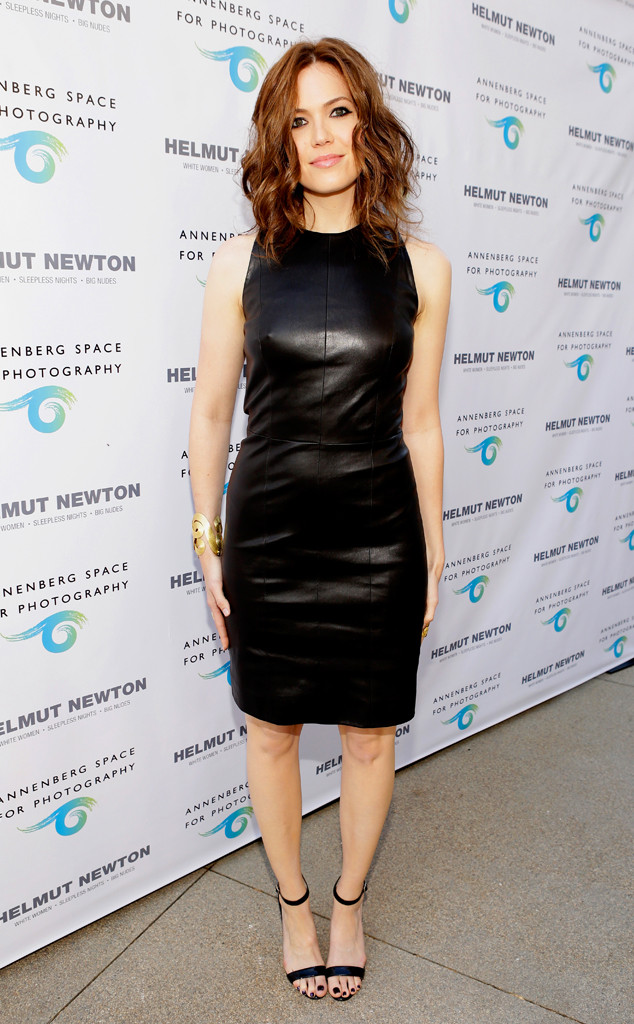 Mike Windle/Getty Images for Annenberg Space For Photography
Miley Cyrus isn't the only one who can pull off an edgy haircut!
Fellow pop star Mandy Moore told People on Tuesday, Sept. 24, that she's forever been "intrigued" by the idea of shaving her head.
"I've always wanted to really cut my hair, like, super, super short," she said. "I did once." (Presumably, the singer-actress is referring to her 2002 'do—a cute, sassy switch-up from her standard longer locks)
But what would Ryan Adams think of his wife shaving her head? "I don't think my husband would object to it!" Mandy said. "He would totally be down for that. I think he'd think it'd probably be pretty punk!"