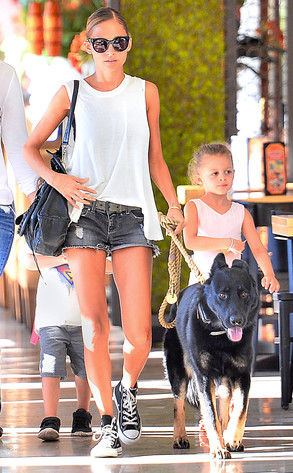 Sharpshooter Images / Splash
Talk about one cute family.
Nicole Richie stepped out yesterday for lunch with her 5-year-old daughter Harlow, 4-year-old son Sparrow and their adorable dog Iro in L.A.'s Studio City neighborhood. The beautiful brood walked casually in a pack before grabbing a bite to eat at Loteria Mexican restaurant sans papa Joel Madden.
The 32-year-old fashion mogul mama looked chic as usual in Converse sneakers, short denim shorts and a white tank top with large black sunglasses and her hair slicked back.