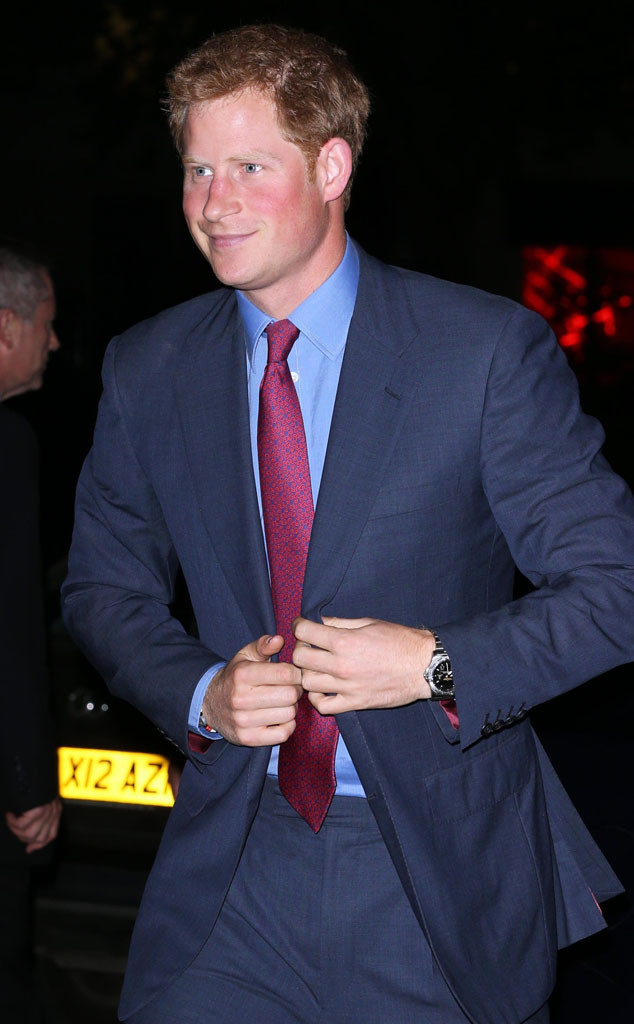 Stephen Lock / i-Images, PacificCoastNews.com
No worries, Prince Harry: You look great.
The young royal continued on his charitable duties this week by stepping out tonight in London to support MapAction, a charity he champions that works to deliver vital information in mapped form to disaster-aid agencies after catastrophes. (Sounds pretty intense, right?)
Harry, looking dapper as ever, wore a navy blue suit with a blue button-down and deep red tie.
"MapAction harnesses technology to a powerful volunteer ethos," Harry says on MapAction's website. "They are a real asset to the humanitarian cause. I'm proud to be their patron."