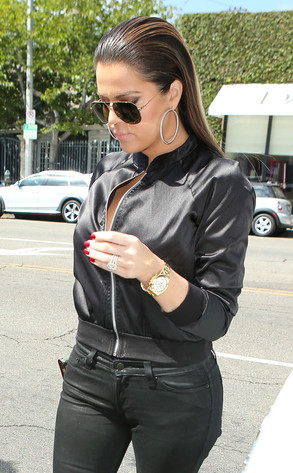 GUTS RAAK/AKM-GSI
Khloé Kardashian Odom's latest Instagram will certainly leave fans guessing.
The brunette beauty posted a passage that takes a page out of an old children's tale—literally.
The 29-year-old quoted Alice in Wonderland in the pic which read: "The Mad Hatter: 'Have I gone mad?' Alice: 'I'm afraid so. You're entirely bonkers. But I'll tell you a secret. All the best people are.'"
This marks the latest cryptic message that the youngest of the Kardashian sisters has posted in recent days.
While she hasn't addressed the issues surrounding her personal life head on, her husband Lamar Odom has broken his silence over the matter.