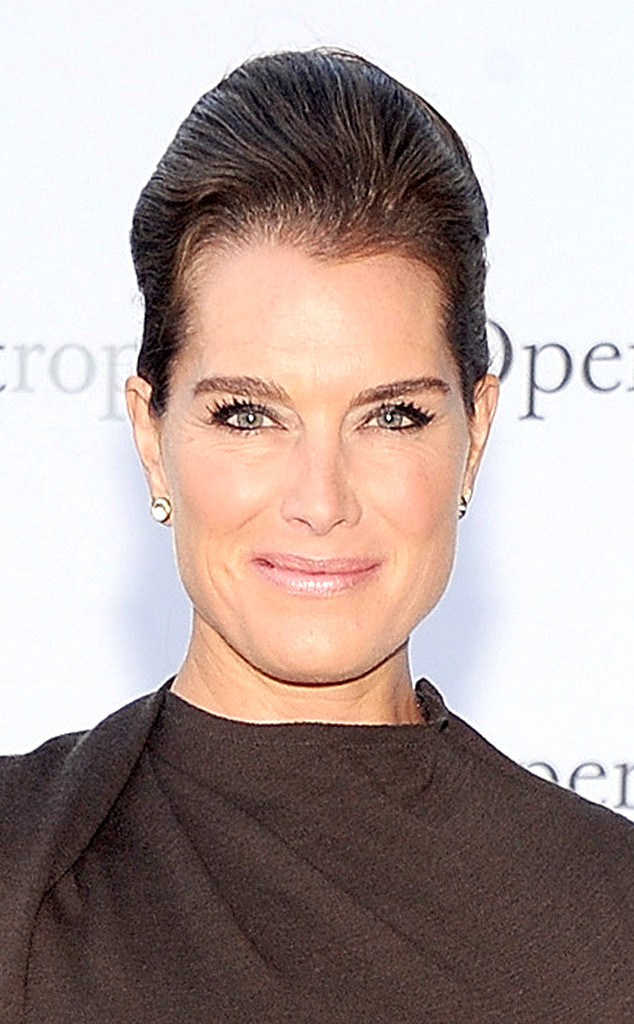 Jamie McCarthy/Getty Images
When we saw this photo of Brooke Shields at the opera we thought for certain she asked her hairstylist to build in a hefty hair helmet just in case the construction around Lincoln Center was unstable. Or perhaps her high updo is a secret compartment where she keeps her opera tickets and lipstick.
We could understand (maybe) this 'do if she was 5 feet tall and wanted to give the illusion of being more statuesque, but come on, she's 6 feet! We would have much rather seen Brooke in a textured updo or a high braided bun. Not only does this coif put her in cone head territory, but it adds about 20 years to her age.
We also have some gripes about her makeup. Ladies, we can assure you that if your eyelids are puffy or showing even the tiniest bit of aging, a white frosty shimmery eye shadow is going to bring more attention to the problem. We're fine with the eyeliner on the top lash line but the eye shadow must go. We're also ditching the frosty pink lipstick. It's just plain bad.