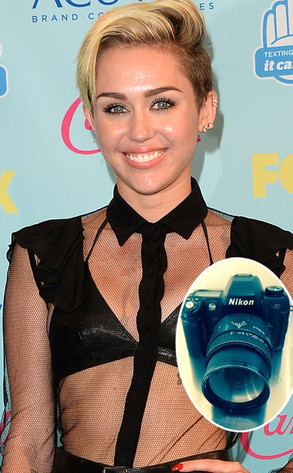 Jason Merritt/Getty Images; ebay
Turns out, Miley Cyrus has a lucrative side gig as an eBay seller. (No, seriously.)
The 20-year-old pop star—whose estimated net worth is a reported $150 million—is selling her old camera on the online shopping site.
And while the starting bid began at a very reasonable $26, the price has since skyrocketed, after Cyrus alerted her over 14 million Twitter followers that her Nikon N80 35mm SLR film camera is up for sale.
"BUY MY OLD CAMERA!," the "Wrecking Ball" singer tweeted Wednesday with a link to the product page, although she removed the tweet from her feed minutes later.