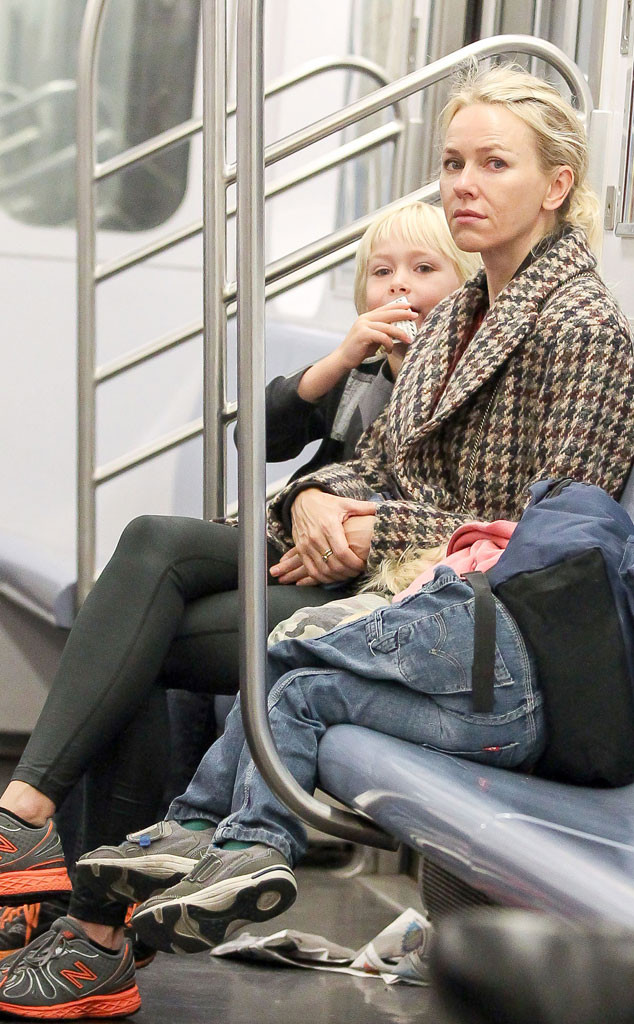 Wagner AZ/AKM-GSI
She may play Princess Di on the big screen, but Naomi Watts is just your average New Yorker in real life.
The Oscar-nominated actress was snapped escorting her two sons with partner Liev Schreiber—6-year-old Alexander and 4-year-old Samuel—to school on Wednesday.
But instead of walking, a makeup-free Watts and the boys joined the early morning throng of commuters and walked to the nearest subway station. There, the trio hopped a train and found seats.
The 44-year-old Watts next appears in theaters portraying the late Princess of Wales in Diana, which is scheduled for release in the U.S. on Nov. 1.