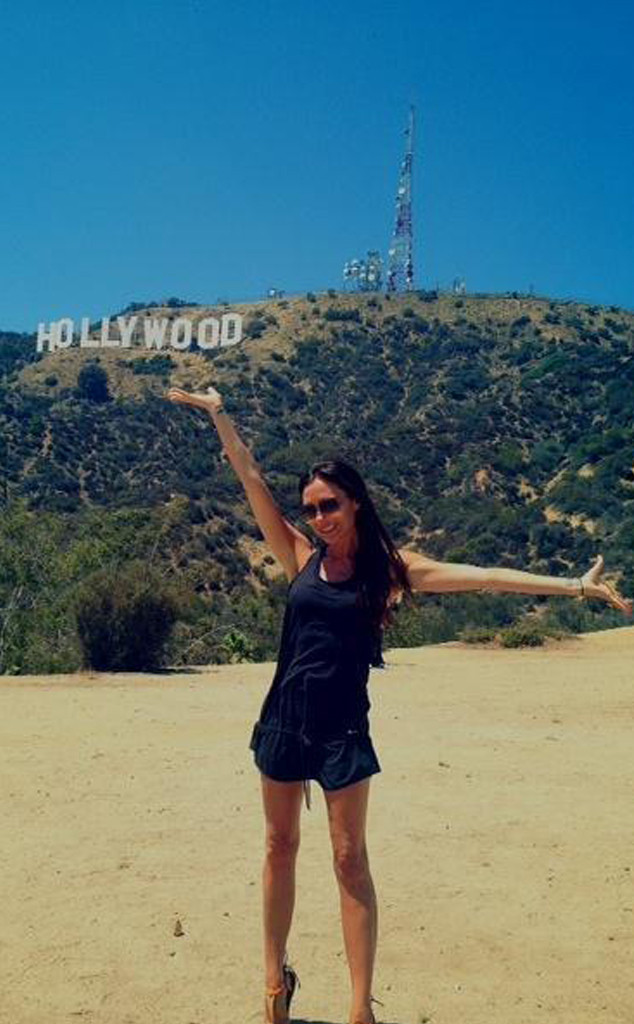 Twitter
The Beckhams may have left Hollywood, but that's not stopping Victoria Beckham from jumping into the film business.
According to Women's Wear Daily, the designer is collaborating with Skype on a new fashion documentary. The project will give a behind-the-scenes look at her five years in the style industry. The "unique fly-on-the-wall documentary" will also involve viewer interaction.
Although no details were yet provided on exactly how that last part will work (Will she be live tweeting? Surprising fans on camera?), there is no doubt it will be quite posh. And while we're psyched to get a sneak peek at her creative process, let's be honest, we really hope David Beckham and the pair's adorable kids make appearances too.
This will be the second documentary staring the former Spice Girl. In 2007 she stared in the TV movie Victoria Beckham: Coming to America.