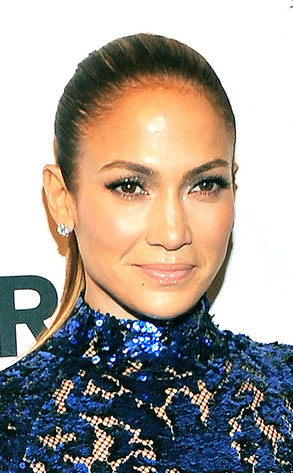 Stephen Lovekin/WireImage
UPDATE: A source confirms to E! News that Lopez has dropped out of 33. However, the source noted it's not because of Idol but due to 33's shooting schedule, which conflicted with another movie she has coming up.
________
When it comes to this particular project, Jennifer Lopez is out of sight, all right.
The actress-singer has reportedly pulled out The 33, a big-screen retelling of the Chilean Miner drama, due to a scheduling conflict with her upcoming encore stint as a judge on American Idol.
According to Deadline, her withdrawal means producers will have to search for a new leading lady to star opposite Antonio Banderas, Martin Sheen and Rodrigo Santoro.
The film follows the incredible rescue of 33 Chilean miners who became trapped half a mile beneath the surface after a cave-in at their copper-gold mine deep in the Atacama Desert in August 2010. Banderas will play Mario Sepulveda, one of the first miners to make it out, whose charm earned him the nickname "Super Mario."