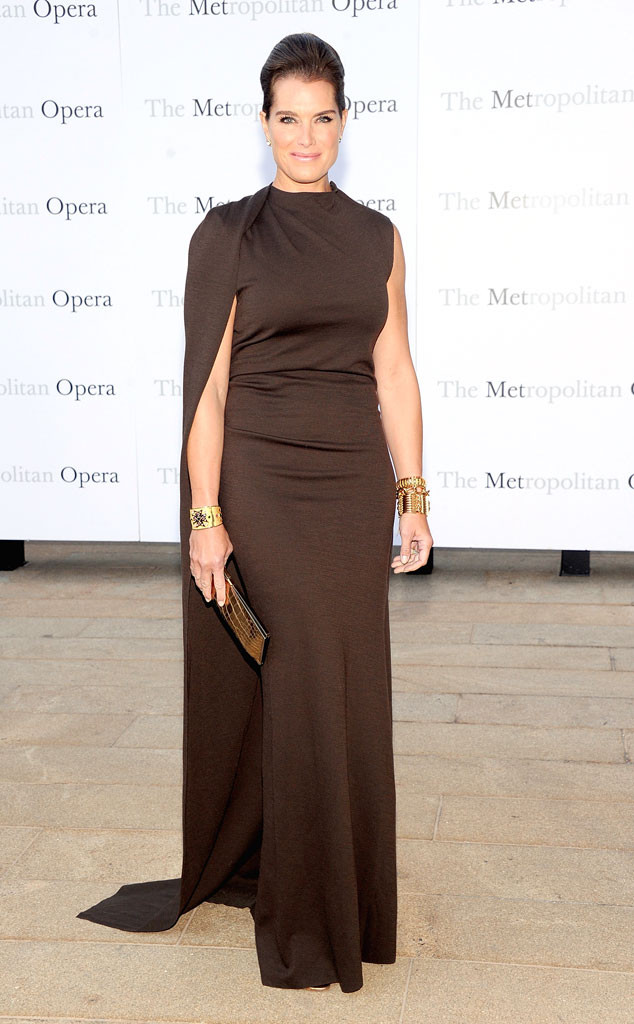 Jamie McCarthy/Getty Images
It's been awhile since we've thought about that quirky character on the box of our favorite childhood cereal, so we're grateful to Brooke Shields for taking us back to the '90s. We're just not sure Brooke is going to be so happy with the association...
Forgive us, but the Army Wives star practically looks like she's wearing a Count Chocula Halloween costume! Though, we'd recommend more of a widow's peak hair piece and some plastic fangs.