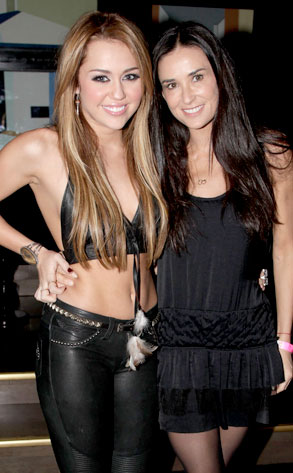 Jeff Vespa/MC/WireImage.com
Miley Cyrus' Rolling Stone revelations continue.
In her headline-making new interview with the magazine, the 20-year-old "We Can't Stop" singer is opening up about bonding with her LOL costar Demi Moore during the filming of their 2012 movie in Detroit.
"Detroit's where I felt like I really grew up," Cyrus says. "It was only for a summer, but that's where I started going to clubs, where I got my first tattoo. Well, not my first tattoo, but my first without my mom's consent. I got it on 8 Mile! I lied to the guy and told him I was 18. I got a heart on my finger and wore a Band-Aid for two months so my mom wouldn't find out."