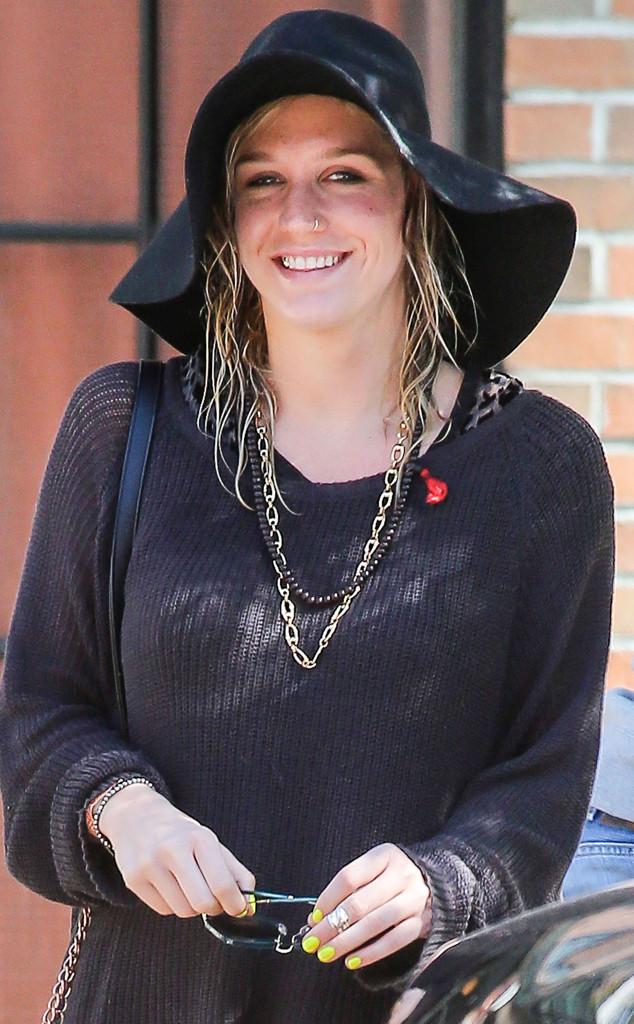 Teach/FAMEFLYNET PICTURES
Ke$sha sings "Take It Off" on her album Animal, and the singer is doing just that!
Fresh off the heels of sporting one of her eye-catching smokey eye at the iHeartRadio Music Festival—and a racy black leotard!—the sassy singer ditched the makeup for a fresh-faced look when hitting the streets of New York on Monday.
Looking like she'd just stepped out of the shower, the bare-faced beauty rocked wet locks under a floppy hat—a chic accessory for any gal who doesn't have time to style her hair—and a nose ring that was the only sign of adornment on her freshly-scrubbed face.