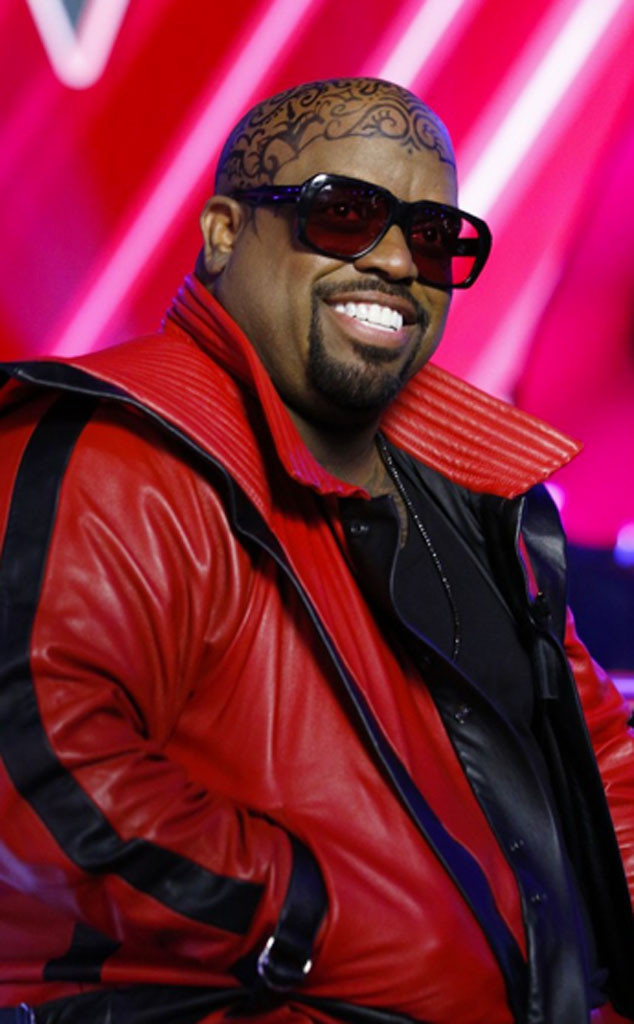 NBC
When CeeLo Green returned to NBC's The Voice on Monday, Sept. 23, the original coach did it in style. With black ink covering his entire scalp, the "F--k You" singer appeared to have been recently tattooed.
Alas, the 39-year-old musician's body art is only temporary. The intricate design is actually Henna, which can last between one and four weeks. Green does, however, have more than a few permanent tattoos.
"I think that the tree on my back gave me the most pain," he told Q magazine in 2011. "When you get your arms done…if you can see what's going on, then maybe, psychologically, you think you can control it. Apparently you can because it doesn't hurt so bad."