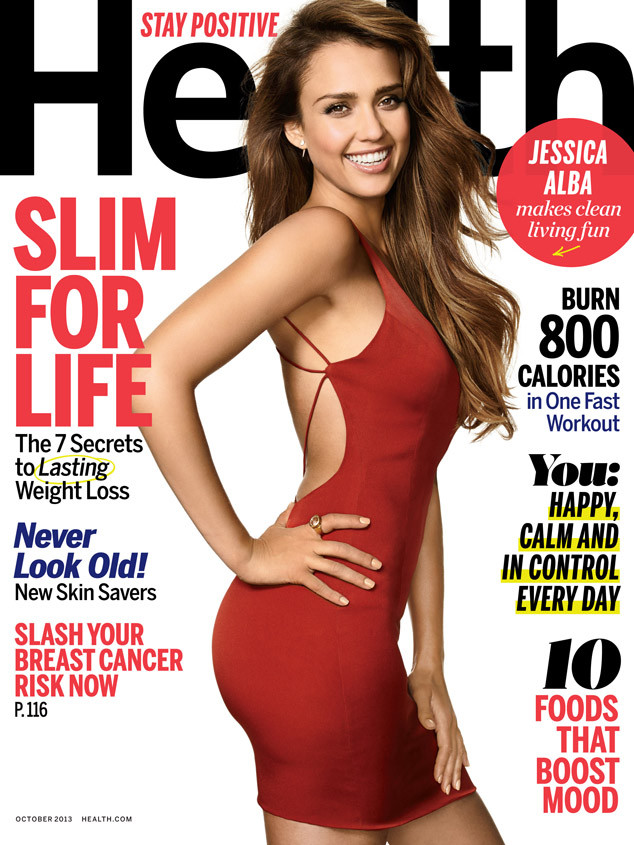 Health magazine
Jessica Alba is red-hot on the cover of Health magazine, and not just because of her sexy mini dress in the fiery shade!
The mother of two somehow manages to look insanely fit, despite a busy schedule balancing family and work life. But thankfully for us, the star opened up about her tips and tricks to keeping in shape.
And just like most gals, Alba needs to keep things interesting in order to keep up with her fitness regime.
"I like dancing," she admits. "There's a choreographer I used on a couple of movies, JJ Dancer [aka Jennifer Johnson]; her dance moves are so fun, so it doesn't feel like you're working out. And I like interval training on a treadmill, with sprinting and then uphill walking, then sprint, then uphill walk, then sprint. This morning I did sprint intervals with a high-incline walk. Otherwise I get bored—I can't just do the same thing over and over."
And while her fitness plan is obviously working, she still laments not having appreciated her body in her younger years.