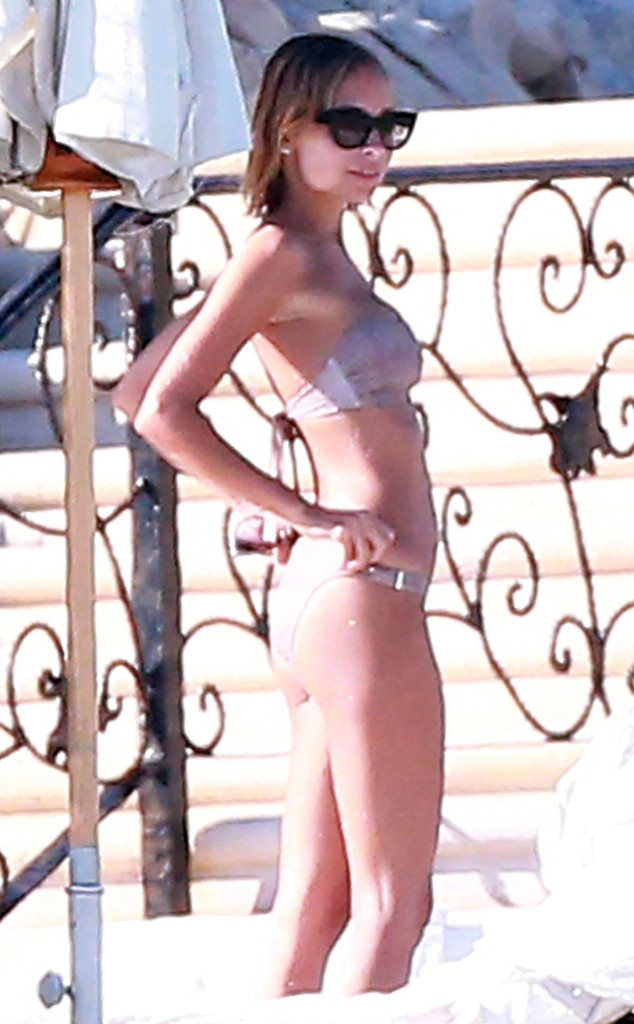 © 2013 FameFlynet, Inc
Thirty-two never looked better!
Nicole Richie was spotted in Cabo San Lucas, Mexico on Sunday, where she was snapped showing off her bangin' bod in a nude Melissa Odabash Martinique bikini near the beach.
The mother of two flaunted her tiny frame in a strapless swimsuit while celebrating her 32nd birthday over the weekend with a group of galpals, which included Kelly Sawyer, Katie Nehra, Masha Gordon, Hilary Tisch, Simone Harouche and Katherine Power.
Richie appeared to be having a blast with her girlfriends, snapping selfies while sipping on drinks as they enjoyed some R&R in honor of Joel Madden's missus.