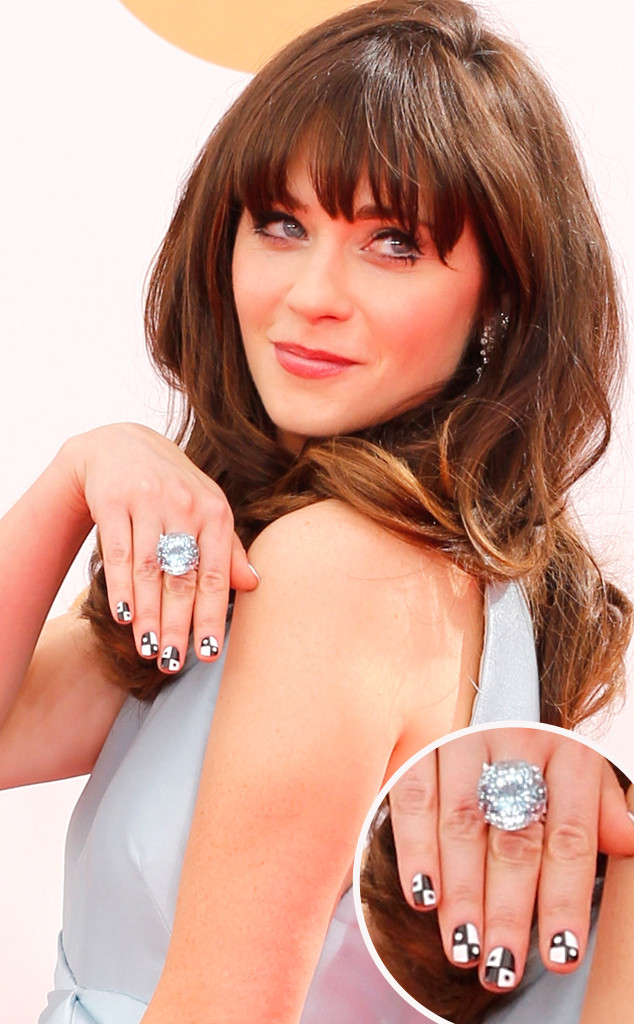 Trae Patton/CBS Photo Archive/CBS via Getty Images
Last night's Emmy Awards was action packed, and filled with awe-inspiring fashion and beauty moments that we're still buzzing about this morning!
From the beautiful ball gowns to the gorgeous updos, the red carpet looks were certainly spectacular.
Quite possibly one of our favorite aspects of any big awards show is the way celebs really show off their personal style on the red carpet—especially when it comes to their manicures!
We spotted several cool stars like Zooey Deschanel and Sarah Hyland rocking beautiful nail art that paired perfectly with their designer gowns.