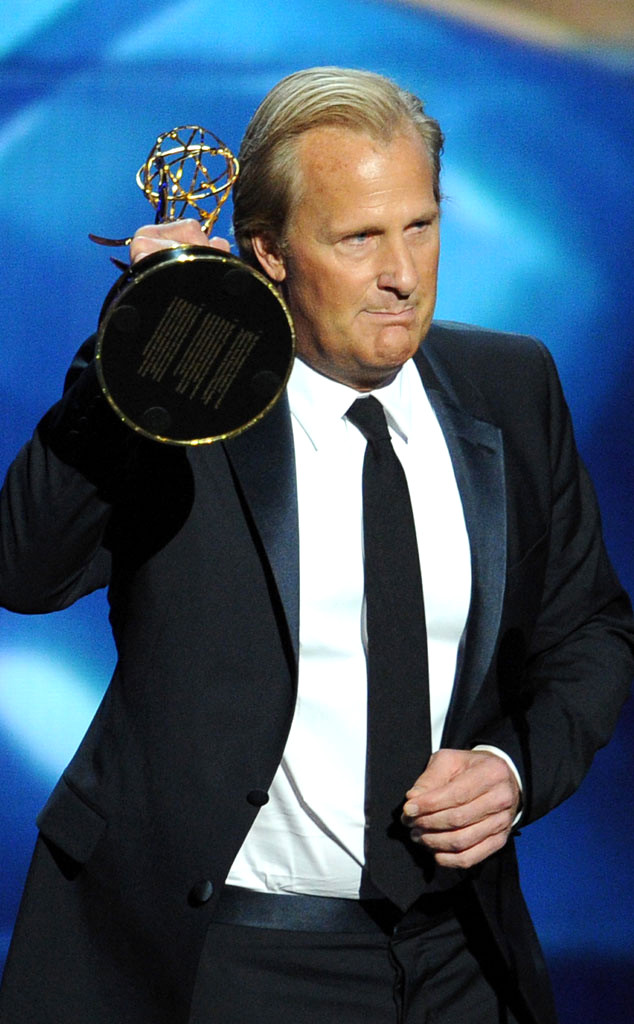 Kevin Winter/Getty Images
For Breaking Bad fans gunning for Bryan Cranston to win yet another Emmy for his work as Walter White, their reaction to Jeff Daniels' win was the very same as Daniels' opening line when he accepted his award: "Well, crap!"
The Newsroom actor was clearly a bit taken aback by the win, insisting he usually doesn't win anything.
"The last thing I won was a few years ago for Squid and the Whale," Daniels joked. "I won the Best Actor Over 50 from the AARP. With all due respect to the AARP, this is better."