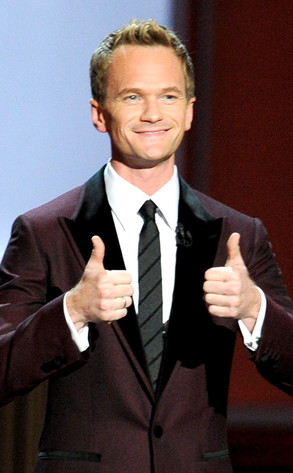 Kevin Winter/Getty Images
Neil Patrick Harris just kicked off the 2013 Emmy Awards with his opening act. We expected a song and dance number, an outfit change, some pyrotechnics, perhaps. Here's what we got, by the numbers:
6,000 people in attendance
200 crewmembers
20 musicians
17 cameras
(All facts courtesy of NPH himself.)
4 previous Emmy host cameos (Jimmy Kimmel, Jane Lynch, Jimmy Fallon and Conan O'Brien).
Jimmy Kimmel encouraged NPH to take in the moment in case he wasn't asked back. Jane Lynch and NPH swapped some sexual tension. NPH told Jimmy Fallon tap dancing was "too gay." And Conan O'Brien ranted about how hosting has changed.
"I hosted the Emmys twice. Twice when it meant something," he lamented. "Back when there was no Honey Bee Boo. There was no Internet! You had to pay for pornography! Those were the days, I tell you. Back then a host was a god!