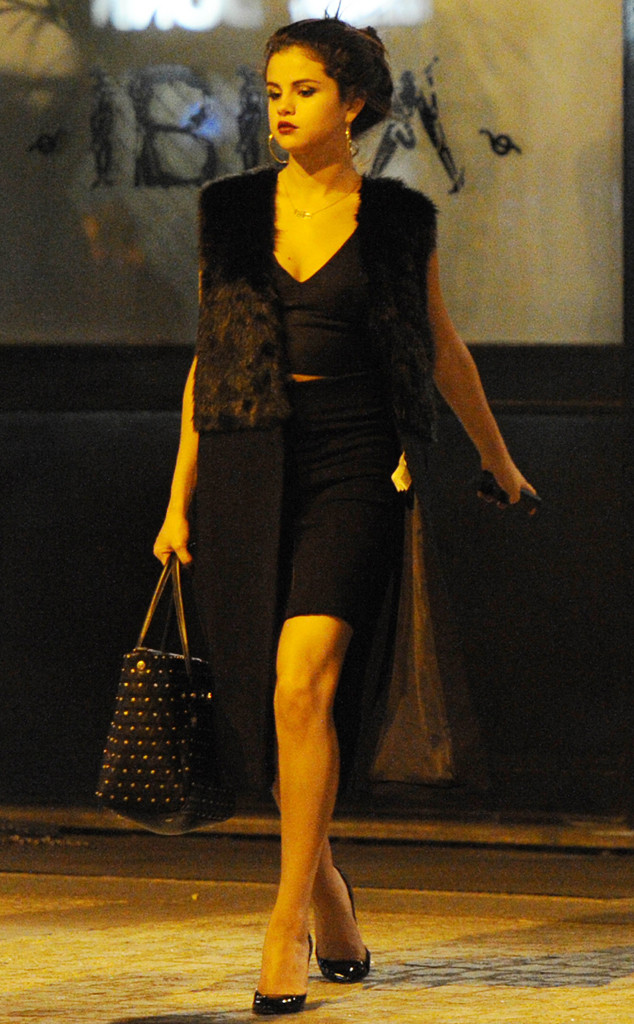 Splash News
Selena Gomez is enjoying some retail therapy while in Milan!
The 21-year-old "Come & Get It" singer stepped out in Italy earlier today for a shopping trip to Versace.
Gomez looked cute and casual in heels, jeans, white T-shirt, black purse and giant black sunglasses. While exiting the boutique with her shopping bags, Gomez kept her head down while making her way through a crowd of local fans.
The night before, Gomez stepped out in a sexy, all-black outfit for dinner in Milan with friends. She looked sleek in a black skirt that showed off her legs with a black vest and matching purse.