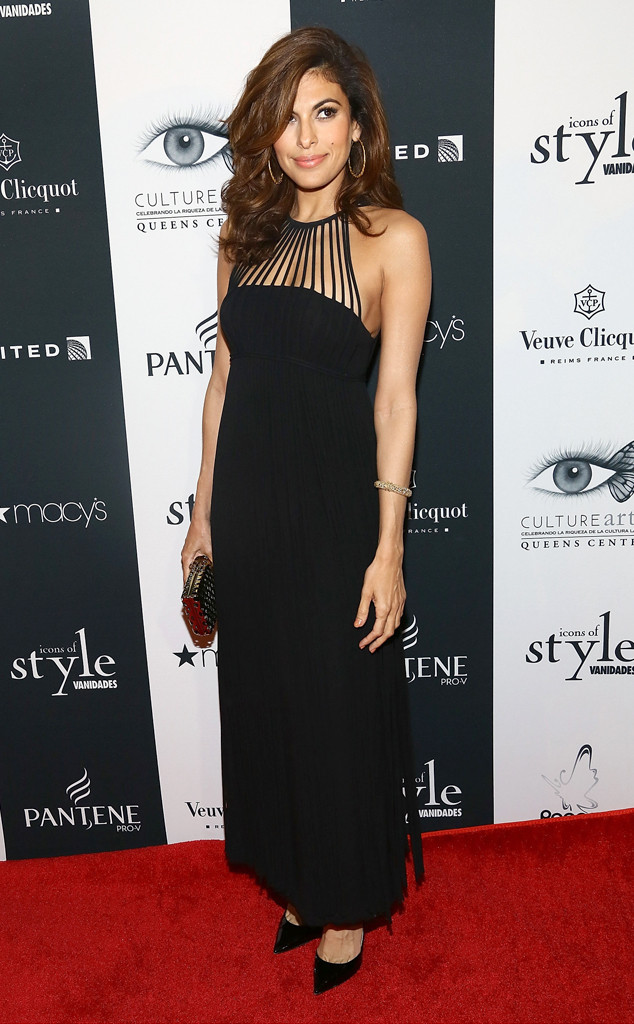 Astrid Stawiarz/Getty Images
Confession: our first thought was that Eva Mendes looks like our grandma's old lampshade in this funky black dress.
Then we looked again and decided it has more of a spider web feel. And finally, after a few more minutes of examining, we landed on something between a car wash and those beaded curtains from the '70s. But, long story short, we couldn't stop staring at The Place Beyond the Pines star!