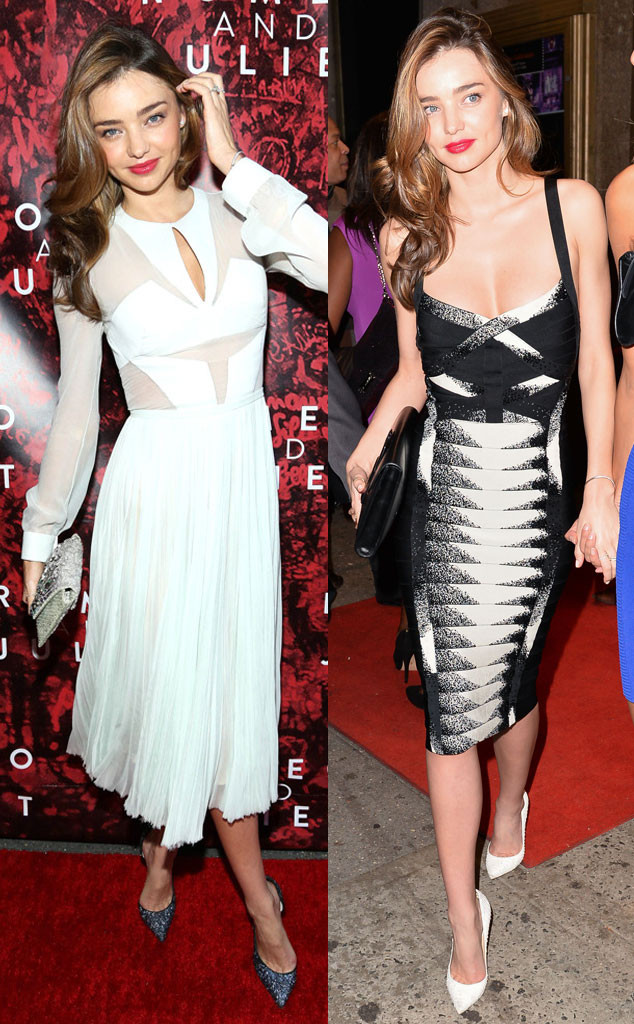 Rob Kim/Getty Images, Splash News
Orlando Bloom was the star of the show, but Miranda Kerrmay have stolen the spotlight from her husband!
The model, who was supporting Bloom's Broadway debut in Romeo and Juliet, wore not one, but two dresses to the big premiere on Thursday, Sept. 19 in New York City.
And she looked absolutely stunning!
The red carpet look had a whimsical feel: a dazzling, sheer long-sleeved white dress with cutouts and a pleated skirt. She added a pop of color with glittery blue heels.
The second dress was more form fitting and revealing for the after party: a black and white print sleeveless dress, with a deep neckline, paired with white heels.
Looking gorgeous, Miranda!