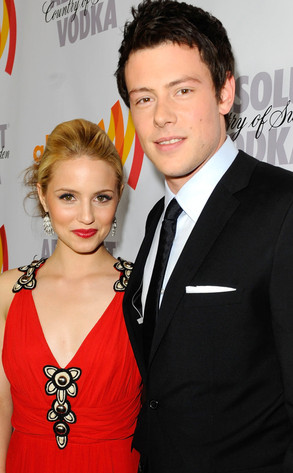 Michael Caulfield/WireImage
Though it's been two months since Cory Monteith died of an accidental drug overdose, the Glee star's passing hasn't fully resonated with those who knew and loved him. During a Sept. 13 appearance on Katie, his costar Dianna Agron was asked how she's coping after the 31-year-old's tragic death.
"It's one of those things that still doesn't seem real," said Agron, 27. "You just take out a new lease on life and you realize that he's smiling down on us."
The Family star added, "We all have nothing but the truth, which is he was one of the most amazing people that I've ever met—generous, loving, kind—and that's how he'll always be remembered."