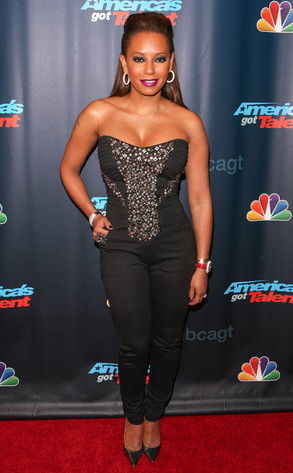 Charles Norfleet/Getty Images
Mel B did not miss a beat during her length chat with Howard Stern on Thursday.
The former Spice Girls singer was asked a slew of question by the radio host, ranging from her rough childhood to her relationship with ex Eddie Murphy.
But it didn't appear that Mel was that pleased with the line of questioning.
When asked about her troubled past and even her suicide attempt, she responded, "You're gonna go right there? Right now?"
"Everybody's childhood is a bit rough, it was odd," she added. She then proceeded to cuss Stern out for asking about her issues as a child—all while smiling, of course.
But it wasn't until the notorious host asked her about her current relationship with ex Eddie Murphy that things got really heated.