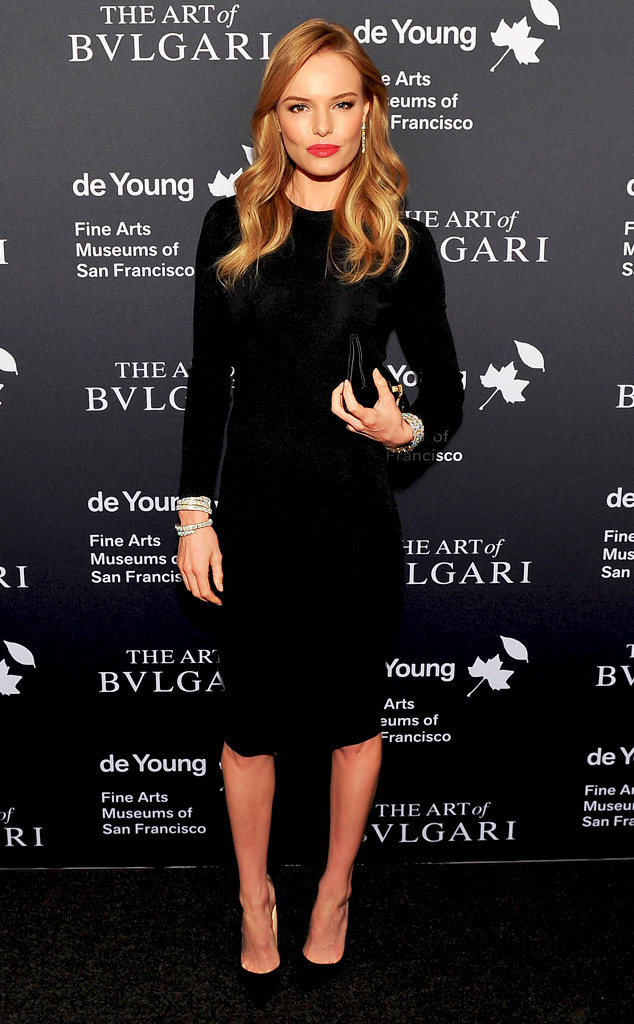 Steve Jennings/Getty Images
We hate to sound somber, but whose life is Kate Bosworth honoring in this total funeral attire? Hopefully the answer isn't her life as a formerly stylish celeb...
We're shocked to see the Big Sur star totally covered up in this depressing black palette. Yes, the Stella McCartney design hugs her frame, but the knee length, long sleeves and high neck make it way more fit for a sad church service than a A-lister's red carpet event.