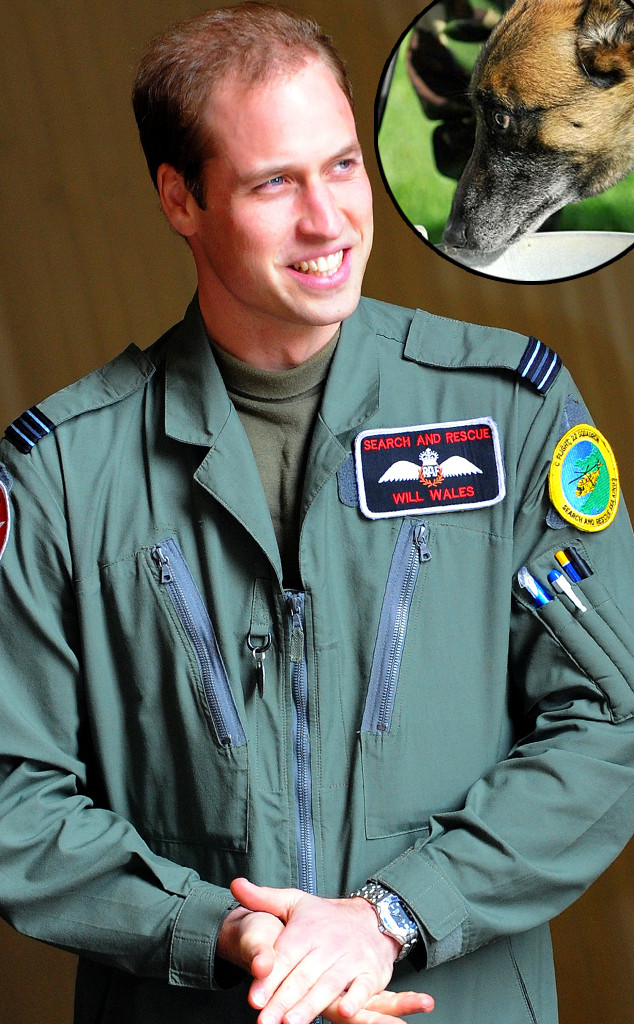 ANDREW YATES/AFP/Getty Images, RAF
Two guard dogs that used to be by Prince William's side during his active duty were put down recently, the BBC reports.
The Ministry of Defense has defended its decision, however, claiming that the dogs were not able to be domesticated following their time with the Duke of Cambridge. A Belgian shepherd named Brus and a German shepherd named Blade were the two dogs that were laid to rest.
After nearly four years of active duty with the Duke, the Ministry claims that Brus was "at the end of his working life," while Blade had "behavioral issues."