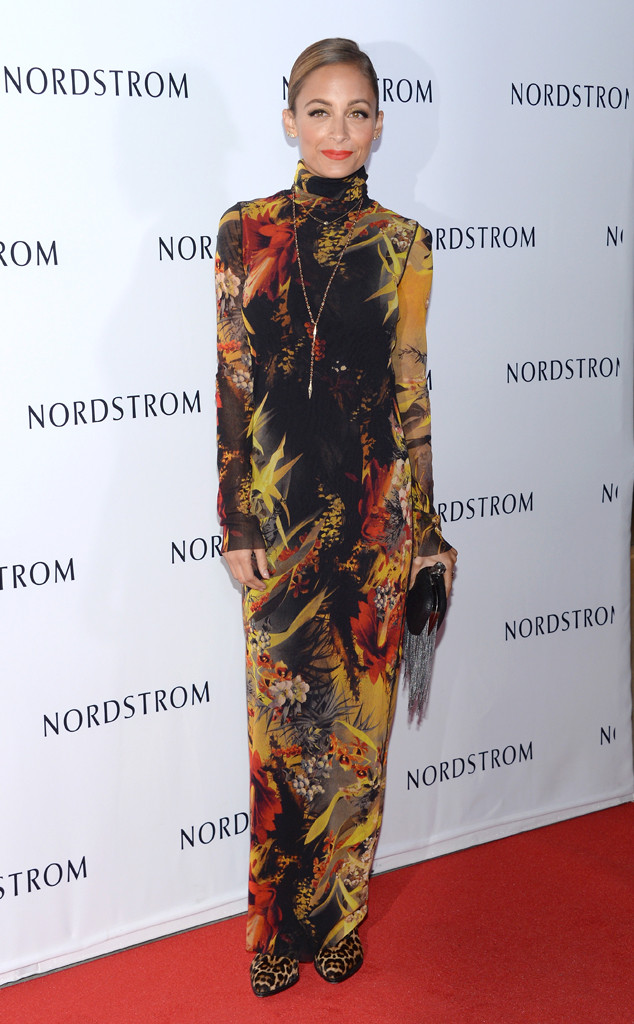 Jason Kempin/Getty Images
Is it us or does Nicole Richie look like she's literally wearing the entire season of fall on her body?
On second thought, isn't it more like she's playing that childhood game where you hide in a giant pile of leaves your dad just raked? Either way, this leaf-covered look is not your typical gown, which makes sense because Jean Paul Gaultier is not your typical designer.