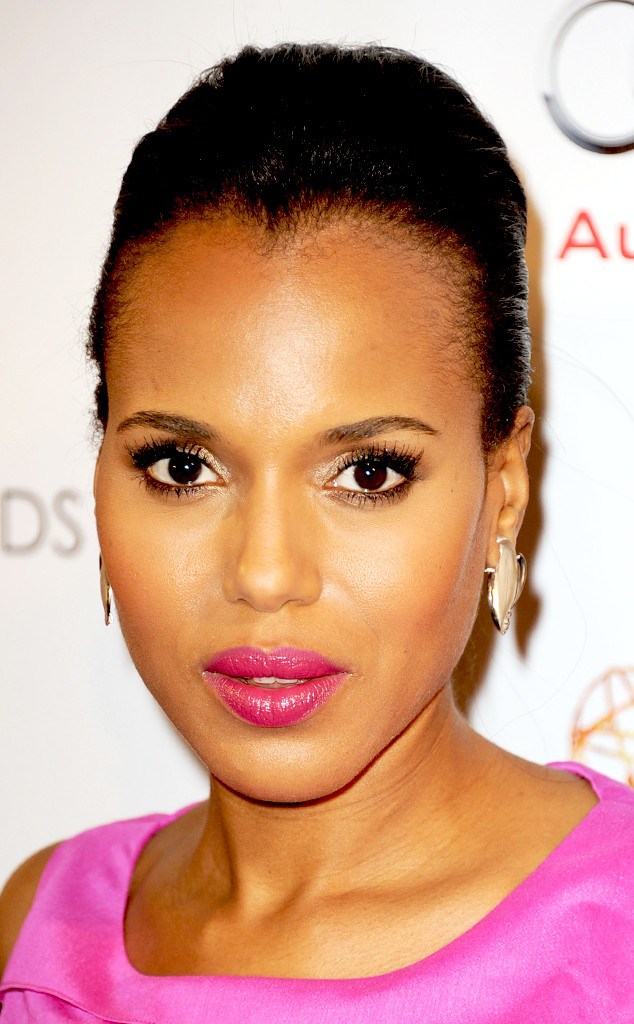 Kevin Winter/Getty Images
Kerry Washington is one of those starlets that can do no wrong in the eyes of Beauty Police. She's earned that title by wowing us every time she hits a red carpet. Obviously it doesn't hurt that she's stunning without a speck of cosmetics, but the Scandal star also knows better than to hide her beauty under layers of dramatic makeup.
We couldn't resist writing about today's look since it's the perfect "go to" fall makeup look and it's super easy to achieve. It's also one of those makeup looks that happens to be universally flattering on all skin tones. Everyone wins.