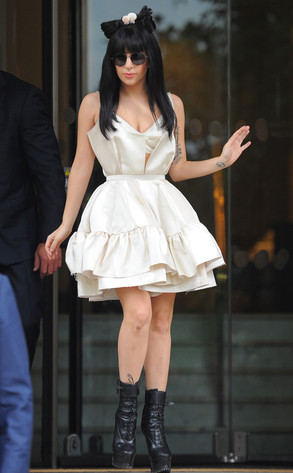 TGB/Splash News
Let it out!
Lady Gaga had some venting to do today, so naturally the pop star turned to Twitter to rant.
Mother Monster shared her feelings on what it means to be a celebrity in today's world and how she couldn't exist without her fan base.
But the singer also wanted to explain to her devotees why her first single from Artpop is so important to her.
"'Applause' is a very meaningful song to me, because it addresses what many think of 'celebrities' today, that we 'do it' for the attention," she said in the opening of her multitweet message.
"But some of us are 'artists' in this group called 'celebrity,' & what we create doesn't live on unless theres an audience to remember it."