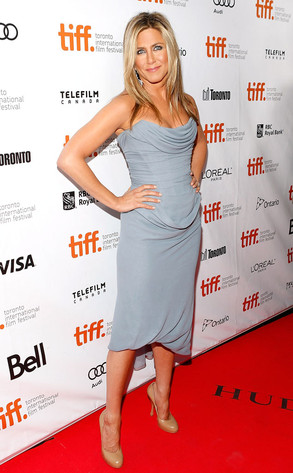 J. Countess/WireImage
Another day, another story about Jennifer Aniston being with child.
But despite Us Weekly's newest issue claiming on its cover that the actress is expecting a baby, the 44-year-old star's publicist insists it is not true.
"Jennifer is NOT pregnant and their story is just another fabrication," Stephen Huvane tells E! News.
Aniston, who is engaged to Justin Theroux, is certainly no stranger to such reports.