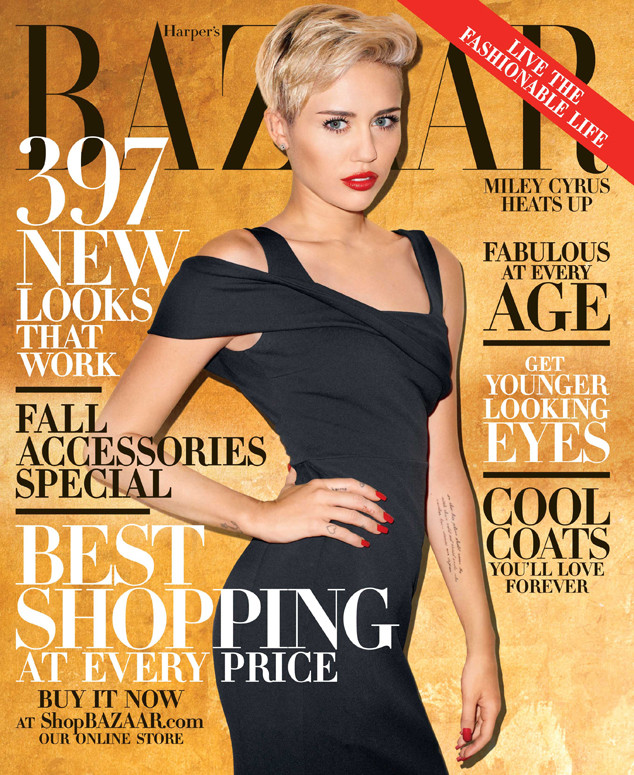 Terry Richardson for Harper's BAZAAR
Could this fashion moment mark Miley Cyrus' turn-around from VMA's twerker to sophisticated starlet?
We doubt that very much, but we can't deny that the "Wrecking Ball" singer looks incredibly classy in this Burberry Prorsum dress so our haute couture hats are off to the fashion editors at Harper's BAZAAR. Of course, Miley may look better because she's actually wearing clothes at the moment...but we're going to focus on the style and try to avoid the snark.