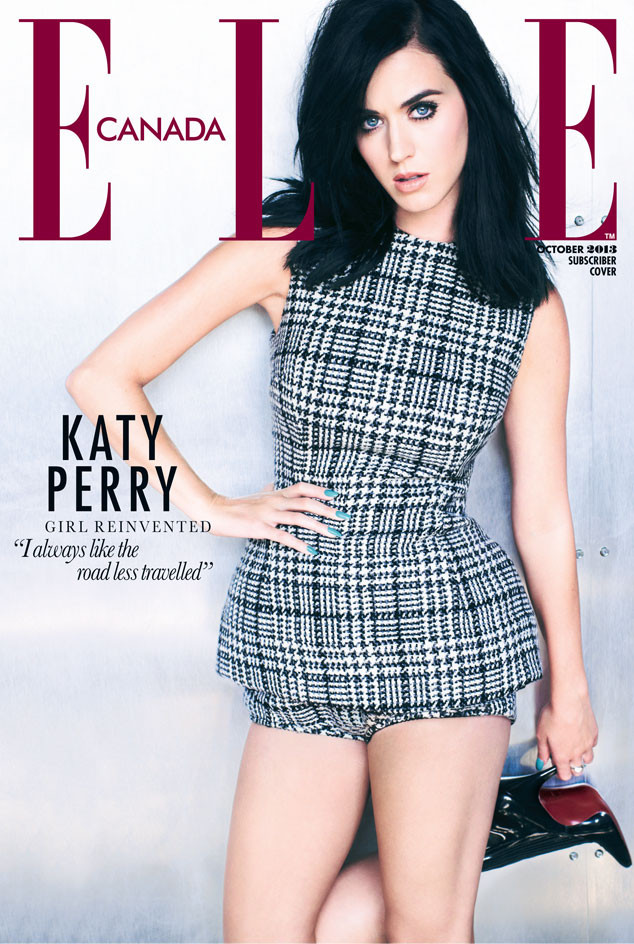 Elle Canada
Katy Perry looks so fierce on the cover of Elle Canada that we can almost hear her roar!
Clad in a head-turning houndstooth ensemble, the sassy singer flaunts her envy-inducing good looks in the October issue.
And thankfully for us, Perry opened up to the magazine about a few of her tips and tricks that keep her looking picture perfect.
Despite her fabulously fit form, the star admits she struggles finding time to schedule in her daily workout. But lately, she's been a bit more concerned with working her mind rather than her body.
"I make sure to give myself a break. I had to find that balance," she said in an interview with the magazine. "But I learned this thing called Transcendental Meditation, which I do as much as I possibly can. It's 20 minutes and you're supposed to do it twice a day, but I only do it once every other day—but anyway, it works. People say you should work out 30 minutes a day—none of us works out 30 minutes a day!"