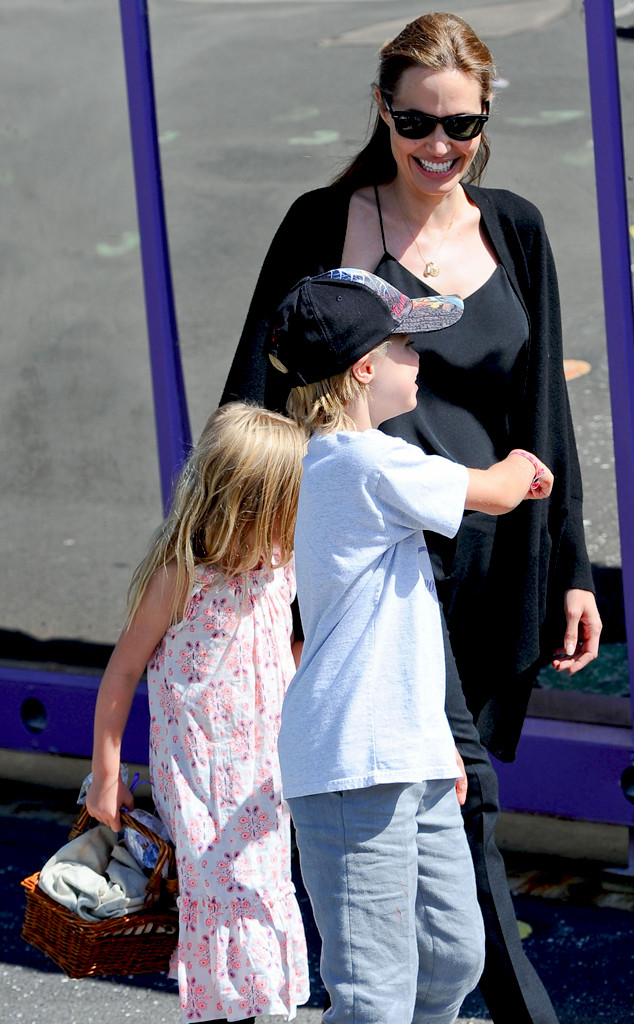 FAMEFLYNET PICTURES
Girls' day out!
Angelina Jolie enjoyed an afternoon outing with two of her daughters, 7-year-old Shiloh and 5-year-old Vivienne, in Sydney on Saturday, Sept. 14.
What a happy bunch!
Wearing an all-black sweater ensemble (Angie does loves black!) with her hair down, sunglasses and black ballet flats, the 38-year-old mom of 6 smiled as she walked around the city and visited an arts and craft store with her girls.
Shiloh sported an awesome possum T-shirt, gray pants, black converse and a baseball cap while her younger sister wore a pink dress with matching flip-flops and a black sweater.