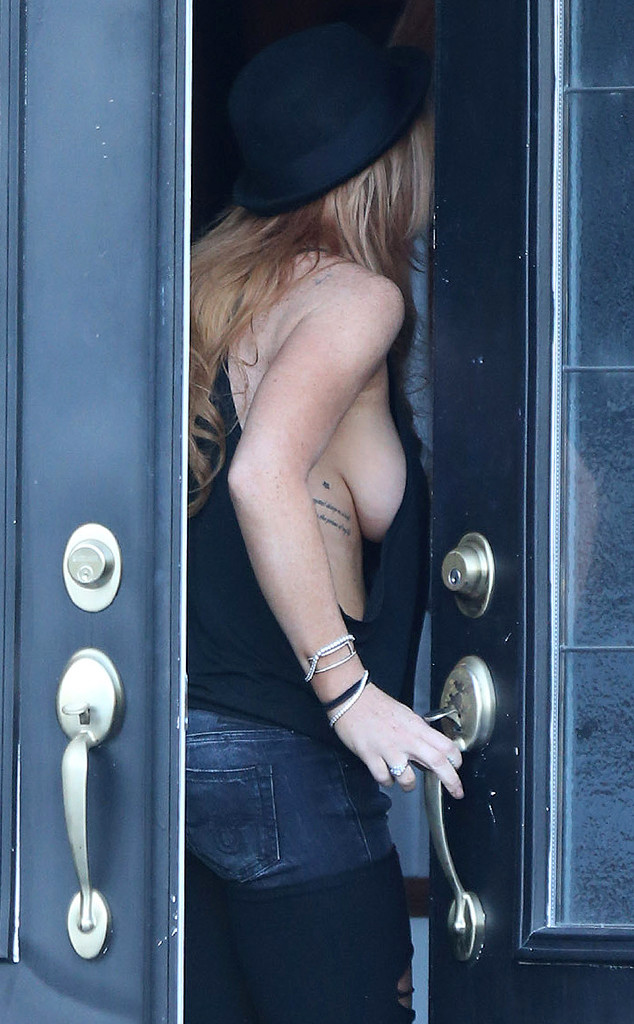 Andrew Rocke / Splash News
At what point does the shirt become superfluous?
Lindsay Lohan obviously did not throw a bra on under the loose black tank-top she wore to mom Dina Lohan's house today in New York, leaving a tremendous amount of side boob hanging out for the world to see.
To be fair, the actress wasn't out and about, but rather being a good daughter and paying her mother a visit in the wake of Dina's arrest on suspicion of DUI last night.
But if anyone should know by now that the cameras are always watching...