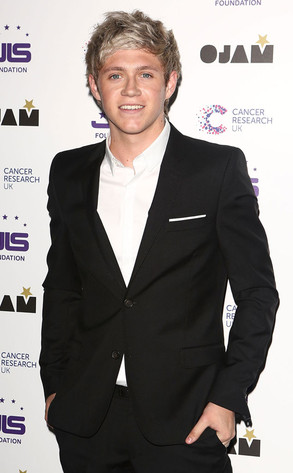 Tim P. Whitby/Getty Images
Happy birthday!
Today marks One Direction's Niall Horan's birthday—and he's turning 20 years old!
They grow up so fast, don't they?
His fellow bandmate Harry Styles tweeted in honor of the special occasion.
"Happy Birthday @NiallOfficial …Behave yourself. All on red."
Niall behaving himself? Well, that doesn't sound like any fun.
The birthday boy also took to Twitter to celebrate the big 2-0.
"Yesss ! I'm 20 ! Wohoo ! No more teens!" he wrote.
And of course, what would a birthday be without a message from the official band's Twitter? Absolutely nothing.