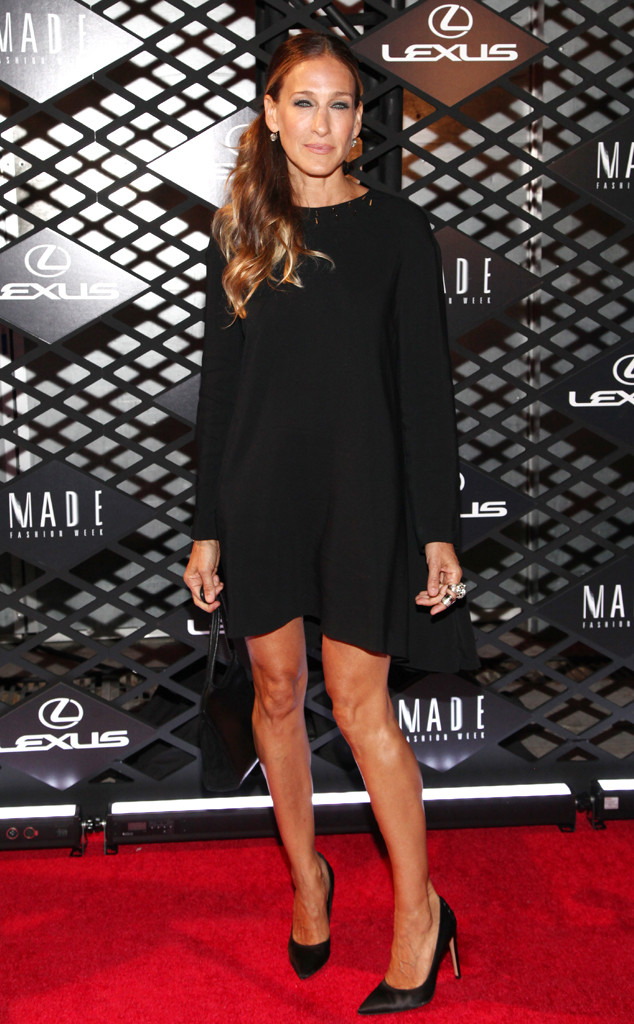 Taylor Hill/Getty Images
When you think Sarah Jessica Parker, you think shoes.
That's kind of how it works when the actress spent almost a decade playing a high-heels obsessed New Yorker (aka Carrie Bradshaw).
And while we know Sarah and Carrie are very different, one thing they do share is a fierce love of Manolo Blahniks. So much so that SJP is releasing a collection with the CEO of the brand. One that she had hands-on involvement in creating. Well, hands and nose it turns out.
According to Fashionista.com at a preview of the line, the actress invited editors to smell the shoes.
"She loves the smell of shoes," Manolo's President George Malkemus and Sarah's business partner shared. She further explained: "You know that makes a difference, when a shoe isn't well-made, it doesn't smell good," Parker explained. "Not that it really matters…but all those details really add up."