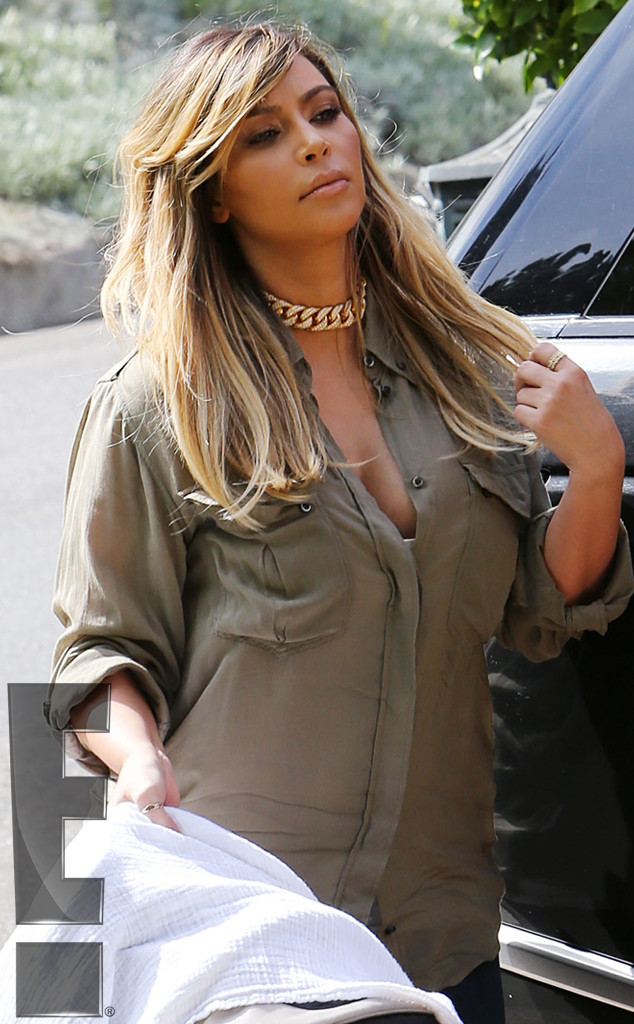 Brooks / Splash News
Bouncing back after baby can be hard work for new moms—even famous ones, who often astound us with their speedy return to post-baby bodies (Kate Middleton, we're looking at you!).
And though Kim Kardashian has kept pretty mum about her post-baby bod ever since welcoming little North West, her mother Kris Jenner has not.
Not only did the new grandmother fill us in on the fact that Kardashian had "been eating right and working out" just two months after the new mom gave birth, but she's now giving us a peek at what exactly that workout routine entails.