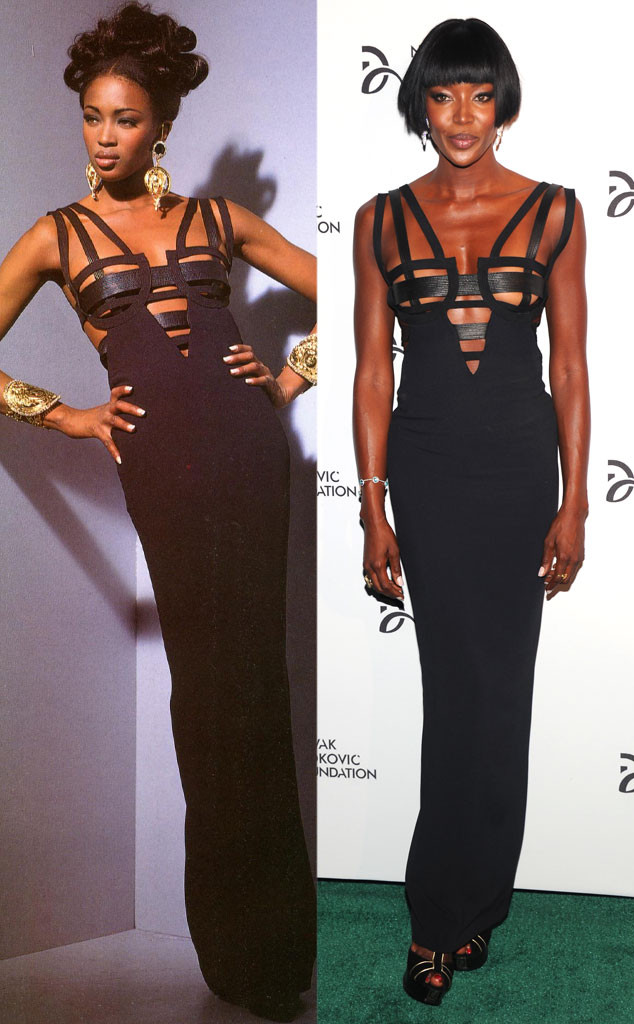 Jamie McCarthy/Getty Images; Courtesy: Versace
We feel like we're playing one of those "spot the difference" games with these two images of Naomi Campbell. The problem is, there's barely any difference!
The photo at left is the British beauty wearing an Atelier Versace dress in 1992. At right is The Face judge 21 years later! That's two decades people! Beyond a new bobbed haircut and far fewer gold accessories, there's absolutely no difference! What Fountain of Youth did Naomi drink from, and where can we buy a bottle?