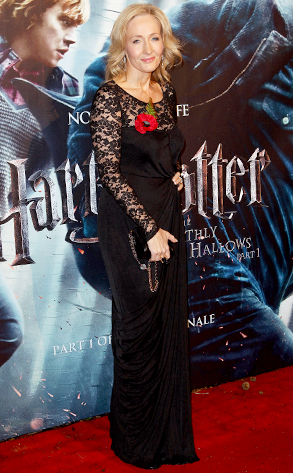 Dave Hogan/Getty Images
Get excited, Harry Potter fans!
J.K. Rowling, author of the wildly popular book series, has just announced a new Harry Potter-inspired movie franchise!
"Warner Bros. announced on 12th September 2013 that J.K. Rowling would be making her screenwriting debut with Fantastic Beasts and Where to Find Them, the first in a new film series which is part of their expanded creative partnership with J.K. Rowling," Rowling wrote on her Facebook page this morning. "The films will be inspired by Harry Potter's Hogwarts textbook of the same name, and will feature the book's fictitious author, Newt Scamander."