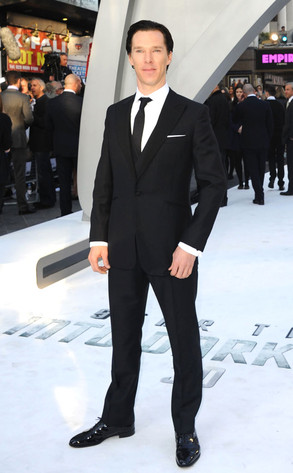 Stuart C. Wilson/Getty Images
Benedict Cumberbatch had his own brush with darkness and lived to tell the tale.
In an in-depth interview with The Hollywood Reporter, the Star Trek Into Darkness actor opened up about an experience which is seared into his memory to this day—the time he found himself facing a foreboding fate after being abducted at gunpoint in South Africa.
Cumberbatch told the trade he was with two friends driving north of Durban on the way back to the set of the 2005 miniseries To the End of the Earth when their car had a flat.
"It was cold, and it was dark. I felt rotten. We were wary because that's a notoriously dangerous place to drive. Then, poof, the front-right tire blows," said the 37-year-old Brit. "So we got the spare, but that meant getting all of our luggage out. We were like sitting ducks, adverts for—not prosperity, necessarily, but materialism."