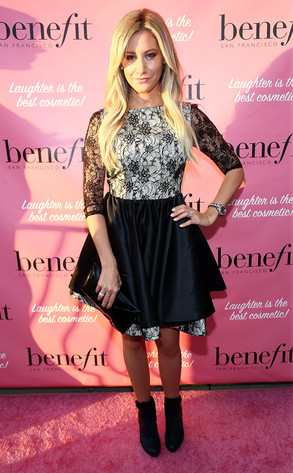 Paul Zimmerman/WireImage
Ashley Tisdale can rest easier.
A 21-year-old man pleaded no contest to stalking the Scary MoVie star and was sentenced to a year in jail and a year of outpatient counseling, the L.A. District Attorney's Office confirmed to E! News.
Nicholas Fiore, who will get credit for 208 days—half spent behind bars and half in credits—already served, was also slapped with five years of formal probation and was ordered to stay away from Tisdale for 10 years.
The newly engaged actress secured a three-year order of protection against Fiore in June after, according to court records, he showed up at her house pretending to be a delivery man, tweeted violent song lyrics to her and tried repeatedly to contact her.