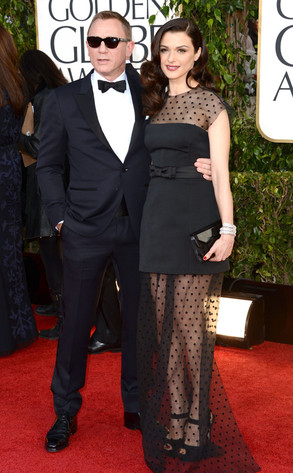 Jason Merritt/Getty Images
His big-screen alter-ego James Bond might be fond of high-tech gadgetry, but behind closed doors Daniel Craig and wife Rachel Weisz have one rule: no electronics allowed.
"There's nothing technological allowed in the bedroom. If the iPad goes to bed, I mean, unless you're watching porn on the Internet, it's a killer. We have a ban on it," the 45-year-old British actor told the U.K.'s Telegraph.
Craig added that keeping such devices from intruding on one's life "is a good fight to have, as far as I'm concerned."